Company Profile
Business description
1)Manufacture and sale of carrier tapes and reels for transporting electronic components
2)Design, manufacture and sale of automatic processing equipment for semiconductor parts
Creation / establishment
November 18, 1945 / July 18, 1957
Capital
100 million yen
board member
Takefumi Momose, Chairman and Representative Director
Toshihiko Ito, President and CEO
Senior Managing Director Koji Nagao
Managing Director Koichi Shirai
Director Yuji Kuno
Audit & Supervisory Board Member Hatakeyama
Executive Officer Shinji Nakano
Headquarters / Factory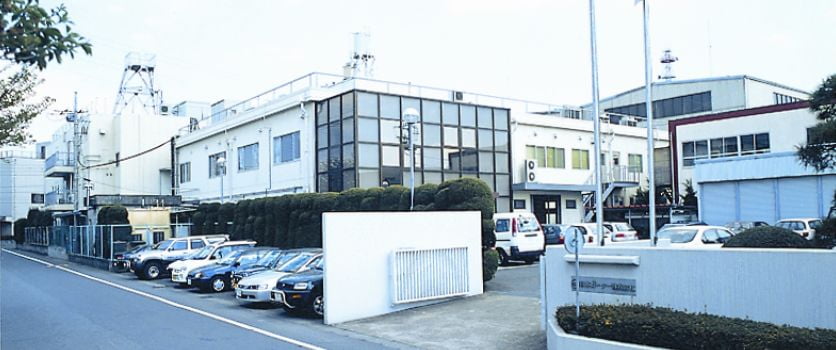 YAC GARTER CO.,LTD.
3-5-13 Imai, Ome-shi, Tokyo,Japan  198-0023
Sales Department:+81-428-31-8211
General Affairs Department:+81-428-31-8216
| | |
| --- | --- |
| Aomori Office | 55-2 Kamifunahashi, Inakadate-mura, Minamitsugaru-gun, Aomori Prefecture, 038-1141 |
| Miyagi Plant | 57-1 Michizoe, Kekatsuyama City, Wakuya Town, Toda District, Miyagi Prefecture 987-0145 |
| Okayama Plant | 266 Nakashima, Tsuyama City, Okayama Prefecture 708-0871 |
| Fukuoka Office | 474-136 Akaike, Fukuchi-cho, Tagawa-gun, Fukuoka 987-0145 |
Environmental Policy of YAC GARTER CO.,LTD.
Head office/factory
We are committed to improving customer satisfaction by strictly maintaining the high quality of our products, we hope for the survival and prosperity of all humankind, and will work to conserve the global environment.
It works also on training and the education considers the enviroment through HIDA(The Overseas Human Resources and Industry Development Association).
Quality Policy
Upgrading the quality of company and products and practicing environmental management, we contribute to all the environment-related communities.
Environmental Philosophy
While conducting business activity for carrier tapes, taping machines ,and sorting equipment, YAC Garter Co.,Ltd. will develop our company activity with harmonious company policy ,recognizing the conservation of the global environment as major issue for all mankind and one of the top priorities for business activity.
Environmental Policy
To promote the environmental conservation activities,we will set up environmental objectives and targets considering the result of environmental assessment,take a progressive approach to the energy saving and resource saving,and promote the continuous improvements.

We will take up our stand to observe laws, pollution control agreement in connection with environmental conservation as our marginal duty, and set up the severe voluntary standards.

At every stage of designing,development,procurement of raw materials,production and deliverry,we will make every effort toward conservation of grobal environment and protection of environmental pollution.

We will plan to improve the respect for environmental activity for every employee.
This basic environmental policy for environmental protection will be disclosed in the company and out side the company.
YAC Garter Co., Ltd.
Toshihiko Ito, President
ISO Certificate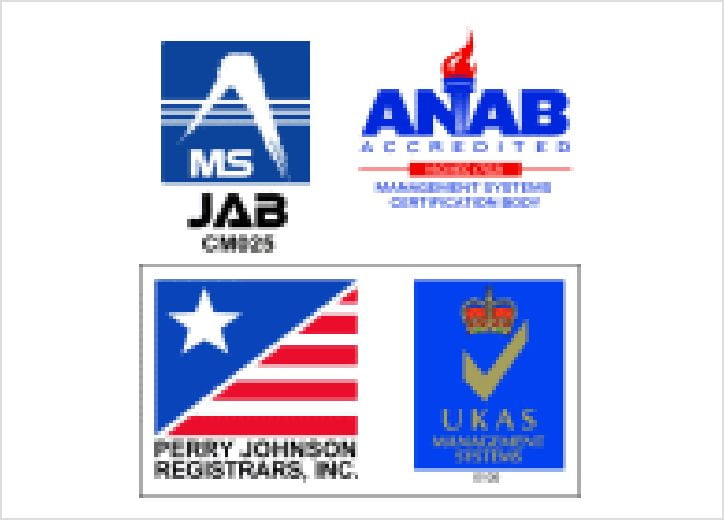 Our carrier tape department acquired ISO9001 certification (The Quality Management System) in 1999 and acquired ISO14001 certification (The Enviromental Management System) in 2004.
We contribute to the creation of recycling society through the activity of ISO9001 and ISO14001 in the future.
Overseas bases
Philippine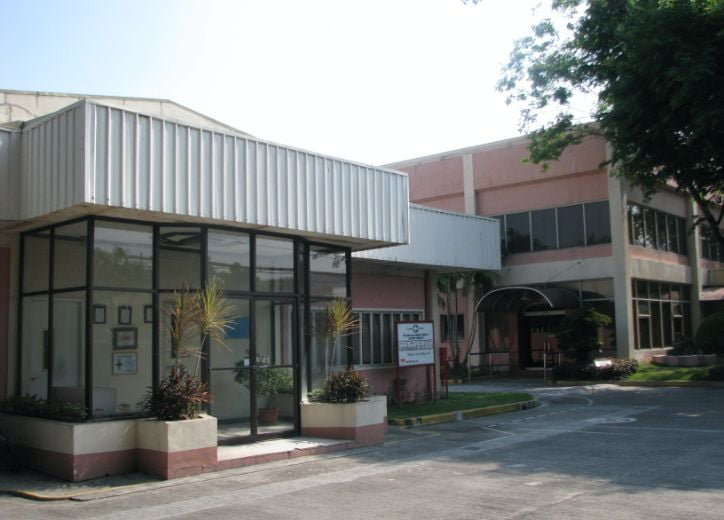 Nihon Garter Philippines Inc. is committed to total quality control. To meet the demand and satisfaction of customers around the world we consistently manufacture embossed carrier tapes of excellent quality.
Lot 12 Block 8, Main AvenueCavite Economic Zone
Rosario, Cavite 4106 Philippines
TEL : +63 46 4372315 / +63 46 4372316 / +63 27 421020
FAX : +63 46 9714184 / +63 46 9714182
ISO9001, ISO14001, OHSAS18001 approval obtained
China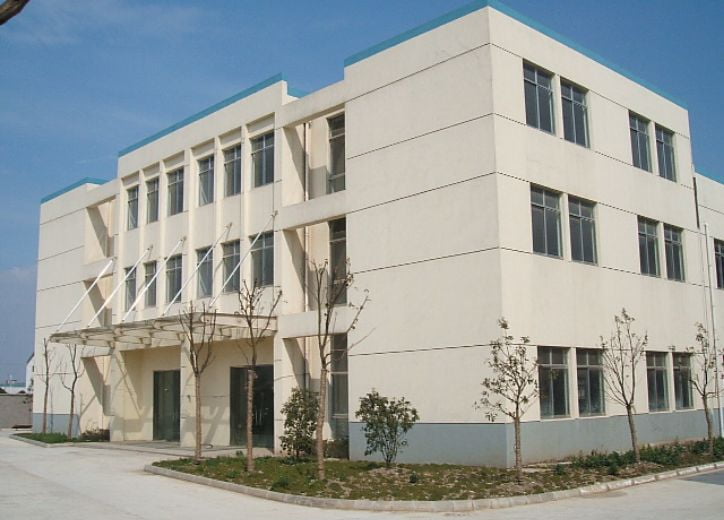 SUZHOU NIHON GARTER ELECTRONICS CO., LTD. Started operations in December 2001. For the next 20 years, we have continued to improve our carrier tape production technology. Also, we started production of automatic machines such as LED test handlers and taping handlers in 2001. We provide products and services by valuing trust with the principle of quality first and customer supremacy.

1# FACTORY BUILDING, GUSU INDUSTRIAL PARK, SOUTH JINFENG ROAD, MUDU TOWN, WUZHONG DISTRICT, SUZHOU, 215101 CHINA

TEL : +86 512-66396882
FAX : +86 512-66396881
ISO9001, ISO14001 approval acquisition
Malaysia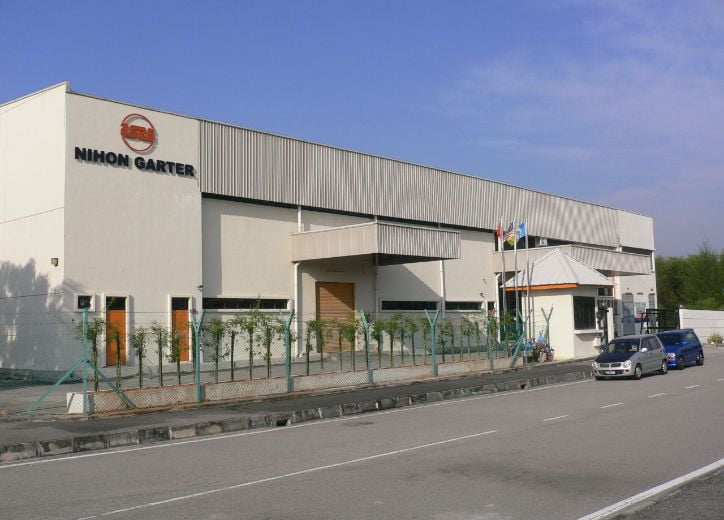 NGC GARTER (M) Sdn Bhd was established in August 2004. We are involved in the manufacture and assembly of industrial equipment and carrier tapes widely used in the semiconductor and LED markets. We provide total solutions to our customers, focusing on a wide variety of carrier tapes and cover tapes.
P88E,Lintang Bayan Lepas 10.Bayan Lepas Industrial Park.
11900 Bayan Lepas,Penang,Malaysia.
TEL : 604-640-6886 / 604-640-6887 / 604-640-6888
FAX : 604-640-6889
Taiwan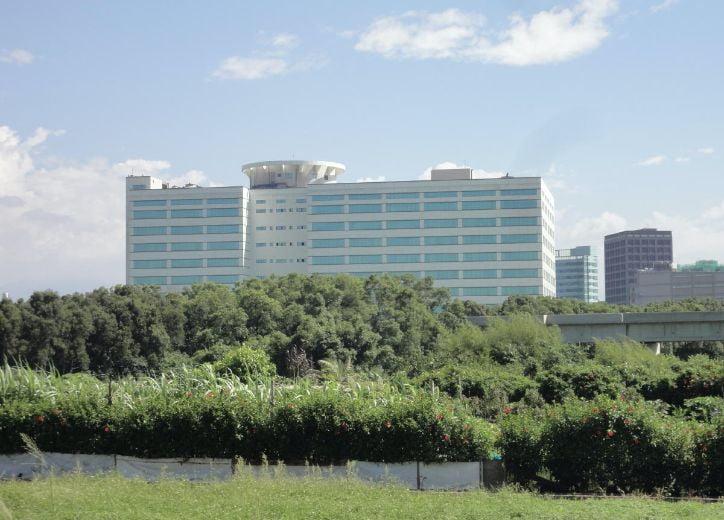 The purpose of establishing GARTER TECHNOLOGY CO., LTD. is to improve the service to customers in Taiwan. The office is located 5 minutes from the National Highway No. 1 Hsinchu Interchange, making it easy for anyone to visit. We consider "providing the best service to our customers" as the most important thing, and we try to use our equipment with peace of mind. We aim to expand sales channels by assembling equipment and manufacturing parts in Taiwan in order to reduce costs.
6F-8, NO.81, Shuili Rd., Hsinchu City, Taiwan, R.O.C.
TEL: +886-3-516-0288
FAX: +886-3-516-9288
Korea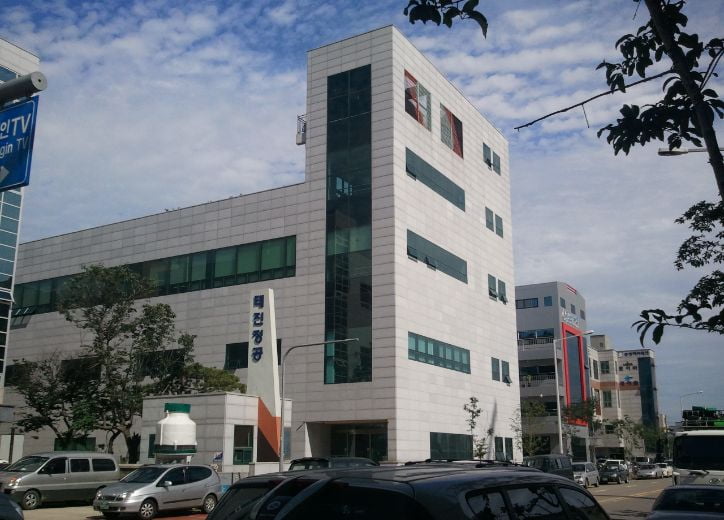 The Korean branch was founded in February 2004. We consider "providing the best service to our customers" to be the most important, and we try to use our products with peace of mind.
YAC GARTER CO.,LTD KOREA BRANCH.
306,3,Bupyeong-daero 329beon-gil, Bupyeong-gu,
Incheon, 21315, Korea
TEL : +82 32-672-1891
FAX : +82 32-672-1892