YAC Garter Co., Ltd. at NEPCON JAPAN 2022
"23rd IC & SENSOR PACKAGING TECHNOLOGY EXPO"
(NEPCON JAPAN 2022 – 36th Electronics R&D, Manufacturing and Packaging Technology Expo).
Thank you very much for visiting us.
If you have any requests or questions that we could not respond to at the venue, please feel free to contact us.
We would appreciate it if you could let us know from this website.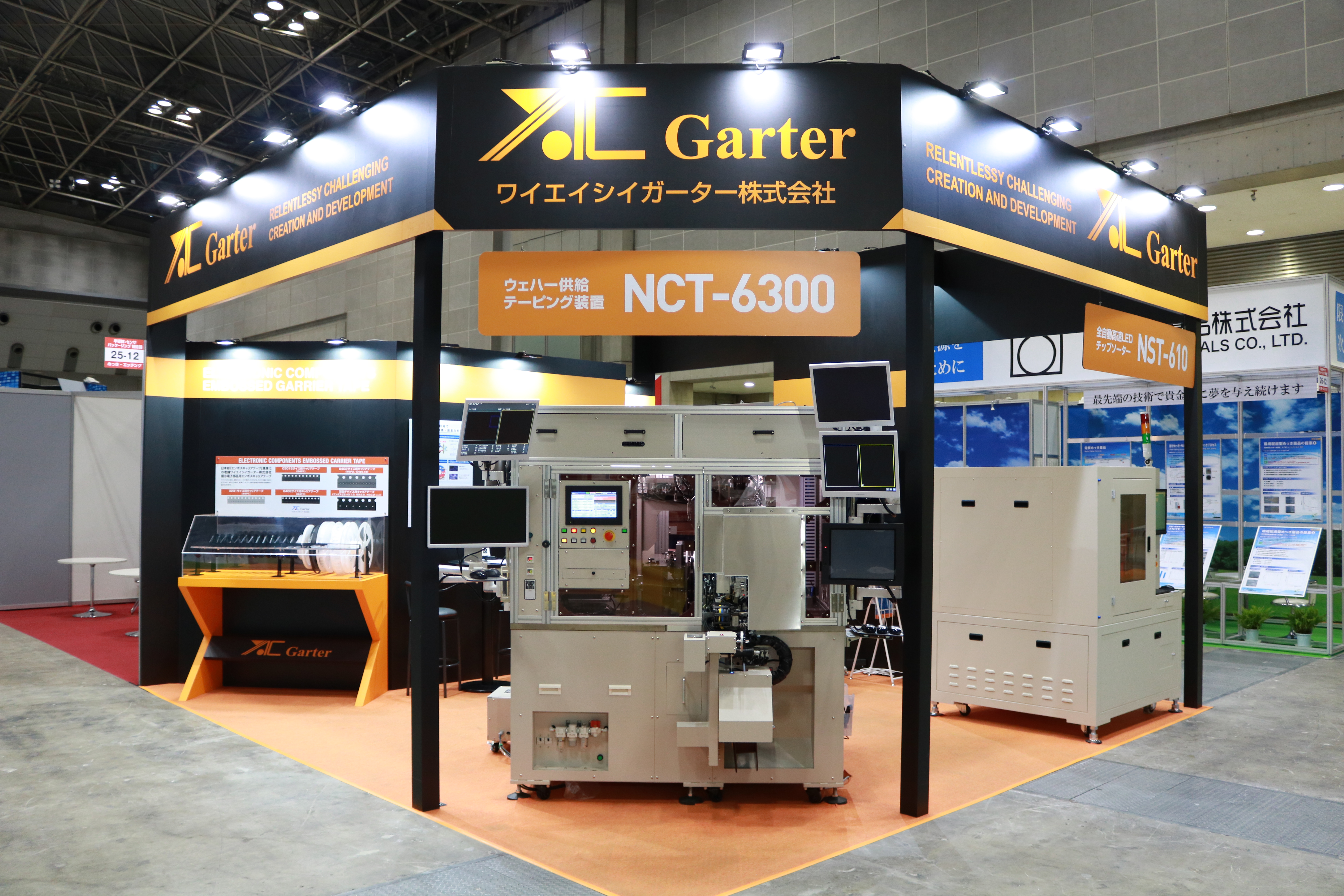 "23rd IC & SENSOR PACKAGING TECHNOLOGY EXPO"
(NEPCON JAPAN 2022 – 36th Electronics R&D, Manufacturing and Packaging Technology Expo).  
Held at Tokyo Big Sight from January 19th (Wednesday) to 21st (Friday), 2022
This is a video of the products exhibited in our booth.
You can watch the video after registering.

   1.This is a video of the products exhibited in our booth.
   2.Promotion video for taping handler with Diced ring sheet loader, NCT-6300
   3.Our product information aired on the exhibition