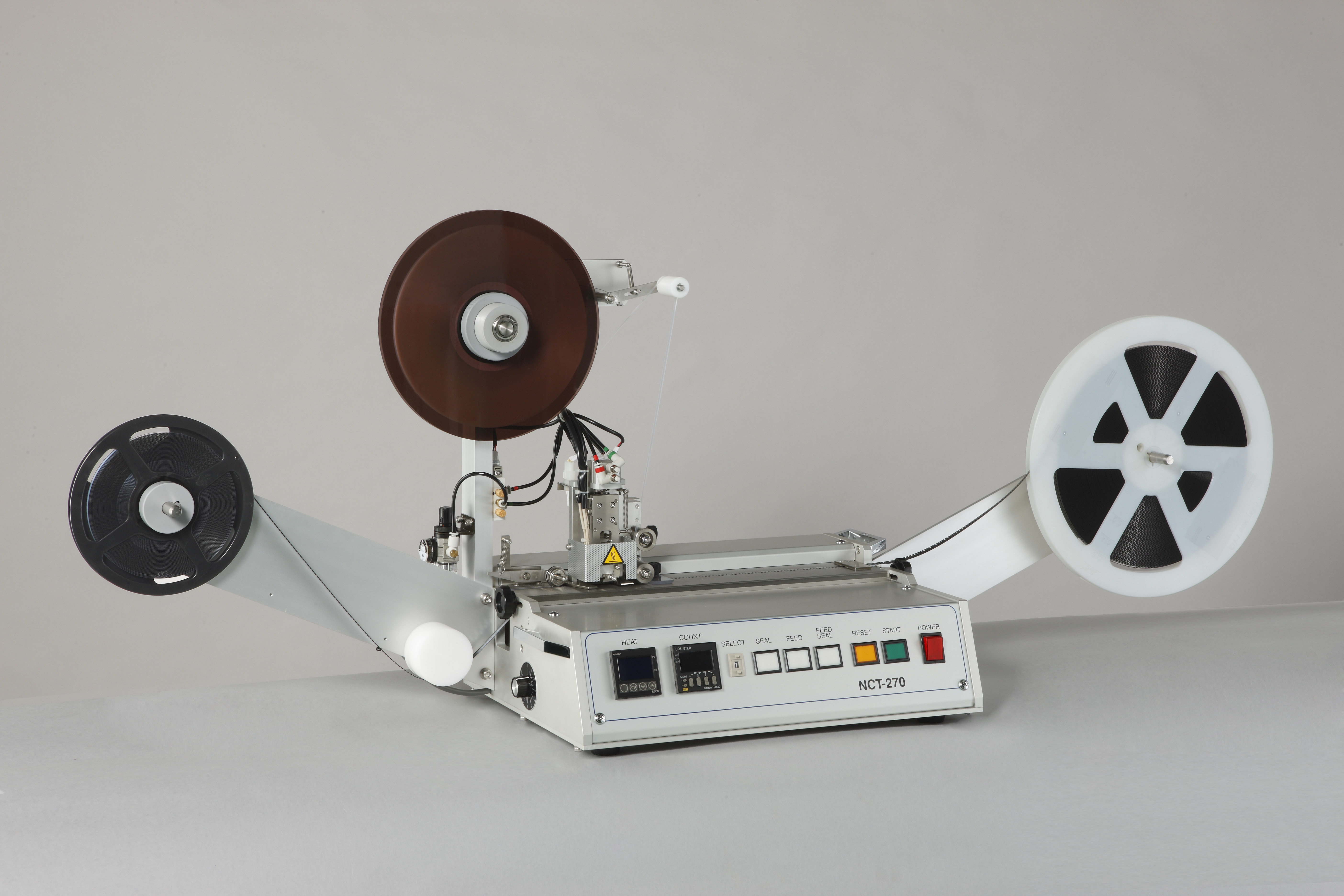 NCT-280 is a hand insertion machine for embossed carrier tape with excellent cost performance.
The tape width can be adjusted with a single touch, making it
easy to change product types, making it ideal for taping small
quantities and many types.
It has a built-in counter (with a stop function when counting
up).
Stable transportation is possible for any product.
It is a desktop type with a compact design and can support foot switch functions.
Basic specifications
Applicable parts

Various chip parts, switches, connectors, etc.

Embossed carrier tape width

8.0 , 12.0 , 16.0 , 24.0[mm]




* Feed hole is only on one side

Reel diameter

φ180~φ420[mm]

Type of sealing

Thermocompression bonding reciprocating method

Seal drive system

Air cylinder or AC solenoid

Power supply

Single-phase AC100 [V] 50/60 [Hz]

External dimensions

W1,150×H450×D350[mm]

Control

PLC control
* Equipment specifications and processing capacity vary depending on the size and shape of parts,
measurement time, number of measurement items, etc., so we will make a decision after consultation.
* The photos shown are for illustrative purposes only.
Please note that the actual color may differ due to shooting and printing.
Other products