YAC Garter taping handler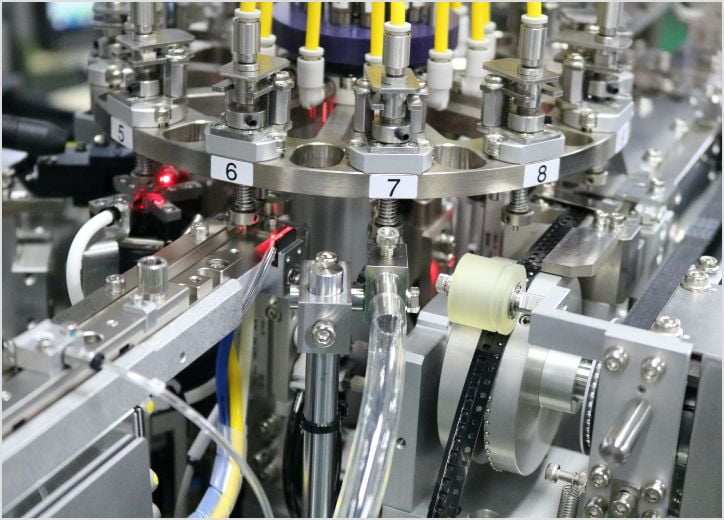 We have built most of the equipment we use by ourselves. At the same time as manufacturing carrier tapes, we also develop and sell taping handler that wrap electronic components on tapes, and provide taping machines that meet a wide variety of customer needs. We can also propose inspection functions and auto-reject functions.
Features of taping handler
YAC Garter's taping machines use various supply methods, and we can provide various supply methods such as parts feeders, tubes, and trays.
It is possible to propose inspection functions.
It is possible to add an inspection function to the taping machine of YAC Garter.
As for the inspection method, we propose inspection functions such as visual inspection,
electrical inspection, optical inspection, etc. that meet the customer's request.
Auto-reject function
YAC Garter's taping machines are equipped with in-tape image inspection,
which can automatically eject defective products and replace devices automatically.
Lineup of taping machine