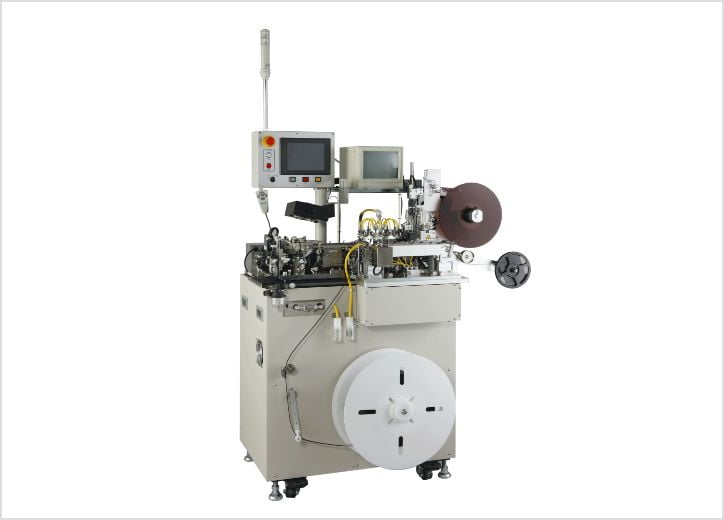 Supply method according to customer's request for example, it is possible to use various supply methods as well as parts feeders.
It is an automatic taping handler that can perform electrical characteristic inspection and visual inspection of chip parts and tape only non-defective products.
Features of high-speed embossing taping handler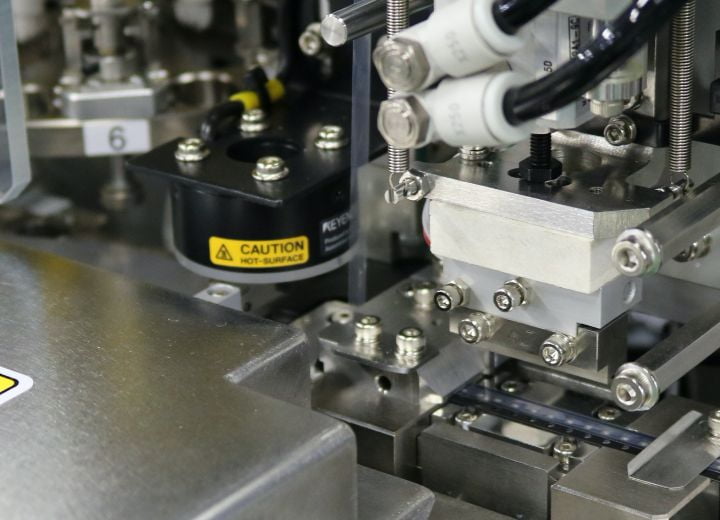 Image inspection of electronic components inserted in
the carrier tape is possible from the top surface before sealing
the cover tape.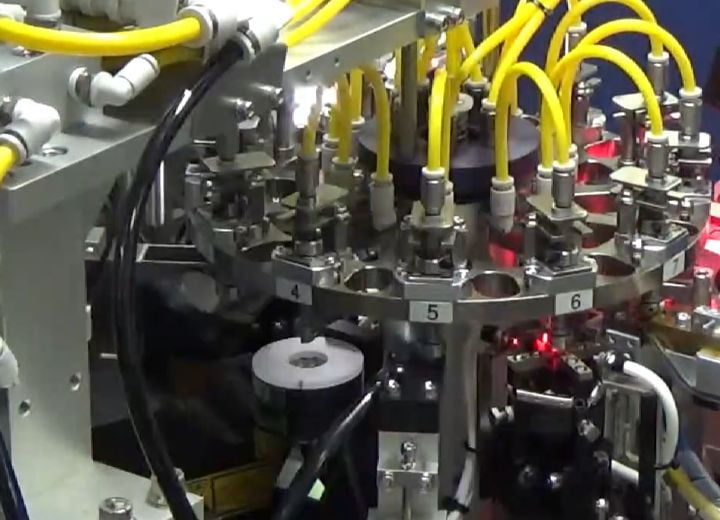 Visual inspection is possible by adding image
processing in the index.
The NCT-5100 can support the automatic replacement function
(auto-reject function) when the in-tape image inspection is defective.
Product Videos
Basic specifications
Applicable device
Various chip device
Embossed carrier tape width
8.0 , 12.0 , 16.0[mm]
Reel diameter
Supply side maximum φ700 [mm] Winding side φ330 [mm]
Parts supply
Parts feeder
Cycle time
Fastest 0.1 [seconds / piece]
Power supply
Single-phase AC200 [V], AC220 [V] AC230 [V]  50/60 [Hz]
(transformer tap changer)
External dimensions
W880×H1,620×D690[mm]
Touch screen
Supports languages
Japanese, English, Chinese, Korean
Option
・ Visual inspection function
・ In-tape image inspection function
・ Electrical characteristics function
・ Classification function (Up to 10 classifications)
・ SUB INDEX function
・ Auto-reject function
・ Variable supply function
* Equipment specifications and processing capacity vary depending on the size and shape of parts, measurement time,
number of measurement items, etc., so we will make a decision after consultation.
* The photos shown are for illustrative purposes only.
Please note that the actual color may differ due to shooting and printing.
Taping handler lineup