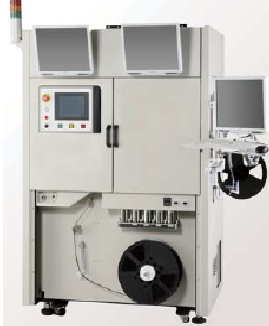 A device that inspects, sorts, and packages extremely small devices at high speed by supplying trays.
Features of
tray supply taping handler NCT-6300T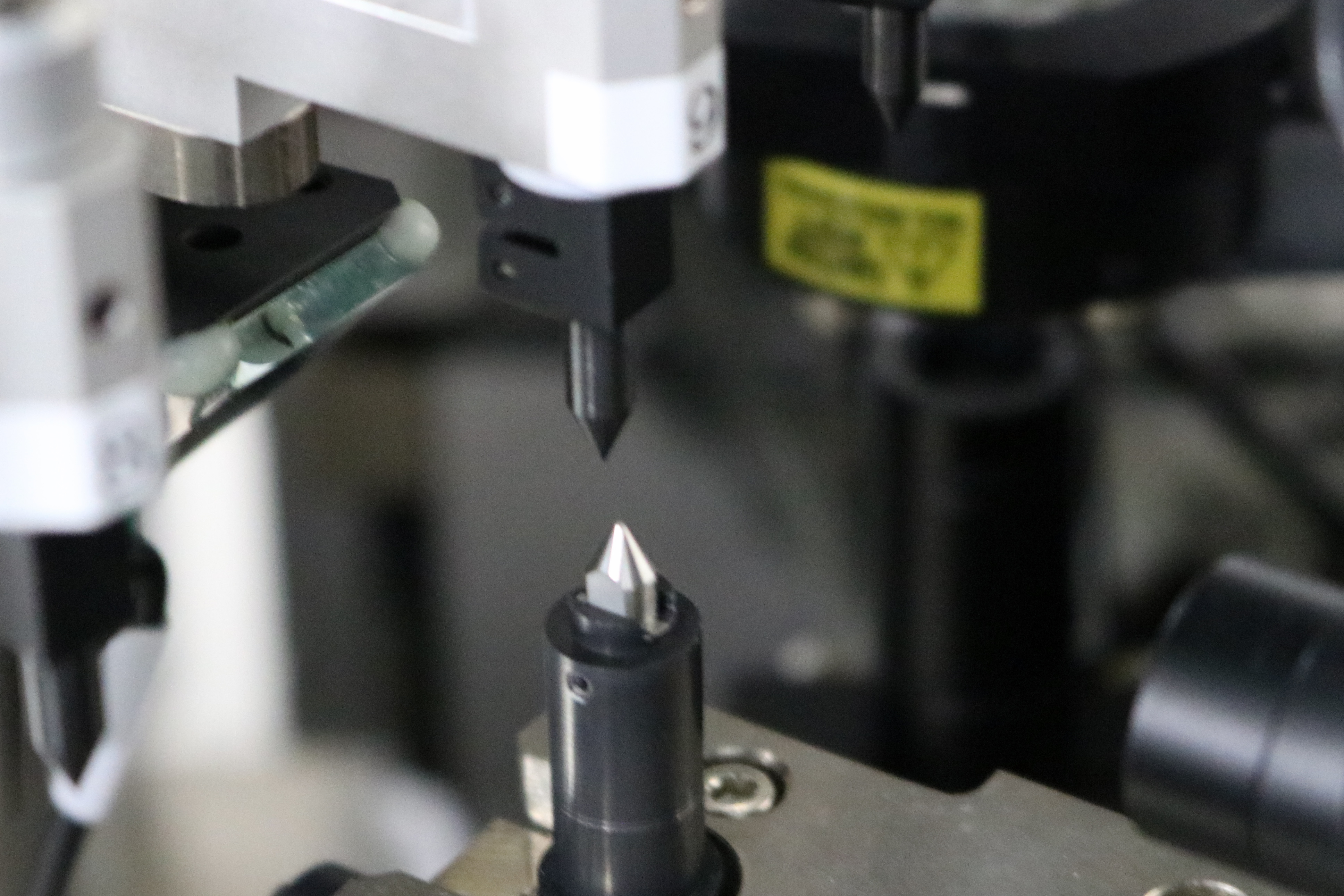 We have adopted a method to reduce damage to the device.
It is a device that can be linked with the previous
process information by providing a MAP scan function.

4 damageless and device friendly
① PICK UP function
② In-index transfer function
③ Non-contact centering function
④ Carrier tape storage function

It can be changed to a multifunctional machine.
Multiple functions with optional image function
and electrical measurement function, various changes.
Product Videos
Basic specifications
Applicable device

Various chip device(minimum 0402 size)

Embossed carrier tape width

8.0 , 12.0 [mm]

Reel diameter

Supply side maximum φ700 [mm] Winding side φ330 [mm]

Parts supply

Tray

Cycle time

Fastest 60msec / Piece best condition

Power supply

Single-phase AC200 [V], AC220 [V] AC230 [V]




50/60 [Hz](transformer tap changer)

External dimensions

W1,800×H1,970×D1,175 [mm]

Option

・ Visual inspection function




・ In-tape image inspection function




・ Electrical characteristics function




・ Classification function (up to 10 classifications)




・ SUB INDEX function




・ Auto-reject function




・ Variable supply function
* Equipment specifications and processing capacity vary depending on the size and shape of parts, measurement time,
number of measurement items, etc., so we will make a decision after consultation.
* The photos shown are for illustrative purposes only.
Please note that the actual color may differ due to shooting and printing.
Taping handler lineup