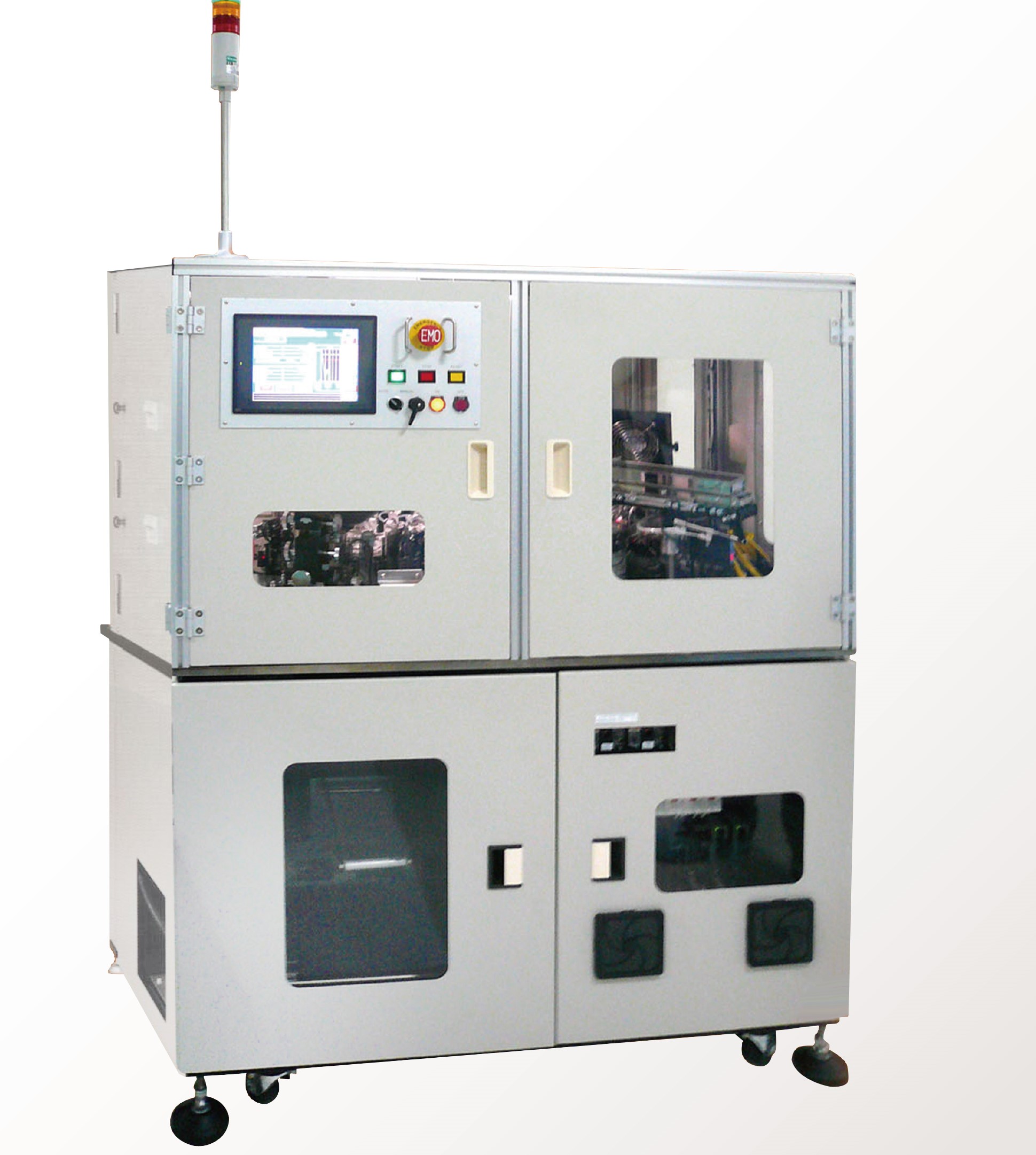 We perform supply method / measurement method
(optical / electrical characteristic inspection) that meets
the customer's request from various supply methods.
It is a device that automatically sorts each storage box
according to rank.
Product Videos
basic specifications
Applicable device

Chip device with lens

Parts supply

Parts feeder

Measurement stage

1 stage




Option 2 OR 3 stage

Measurement contact
method

Back side contact

Cycle time

Maximum speed 0.3 [sec / piece]




(measurement time 90 msec included)

Number of
classifications

128 classifications

Power supply

Single-phase AC200 [V], AC220 [V] AC230 [V]
50/60 [Hz] (transformer tap changer)

External dimensions

W1,165×H1,620×D891/1620[mm]

Touch screen
Supports languages


Japanese, English, Chinese, Korean
※ Equipment specifications and processing capacity vary depending on the size and shape of parts, measurement time,
  number of measurement items, etc., so we will make a decision after consultation.
※ The photos shown are for illustrative purposes only. Please note that the actual color may differ due to shooting
and printing.
Device classification handler lineup
Device classification
handler
NCS-3100 series
It is a general-purpose
classification handler that can be used for multiple purposes.