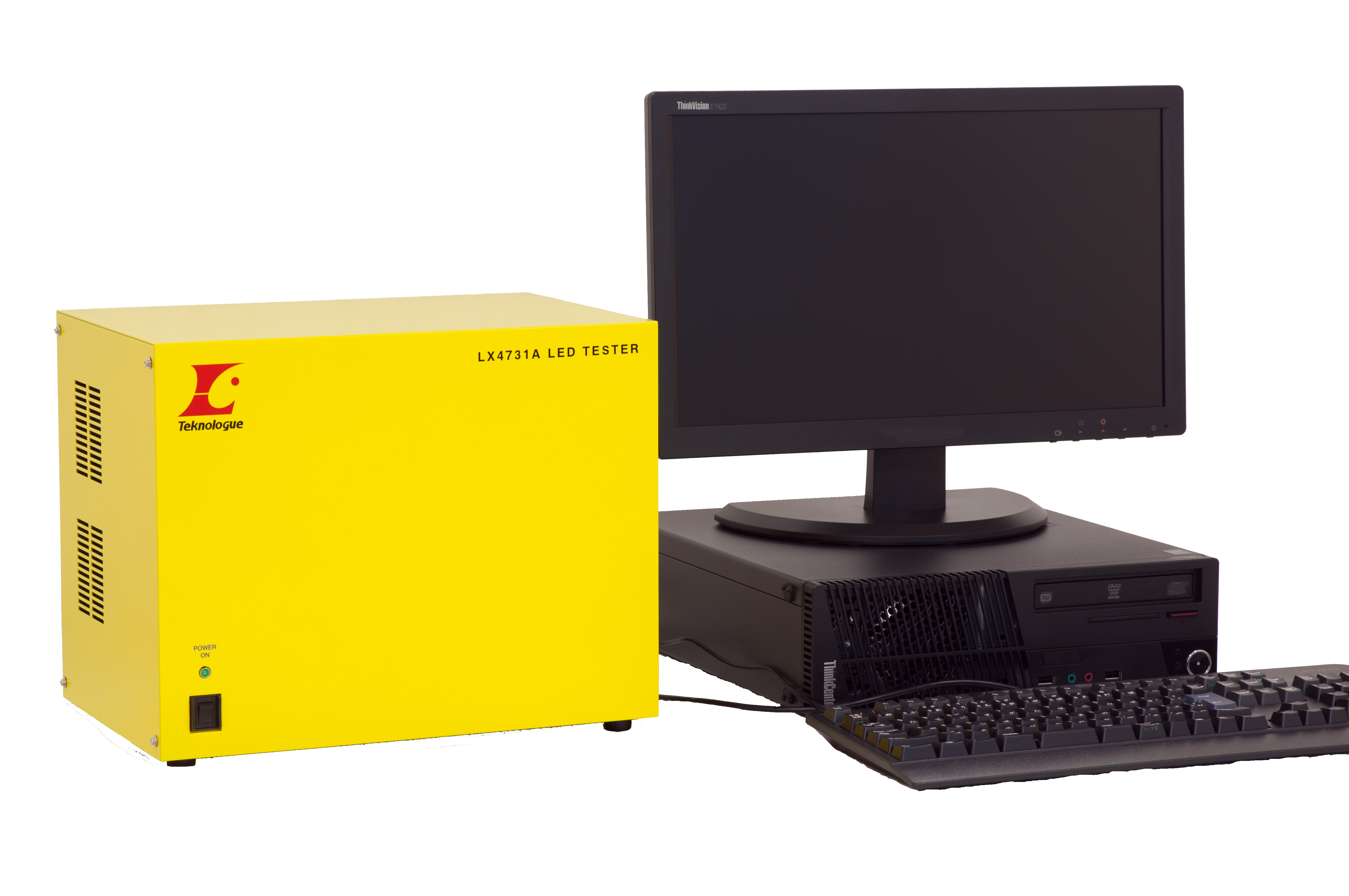 We also have optical measurements such as FFP
measurement, NFP measurement, and Pulse
measurement, including unique measurement of
LD devices.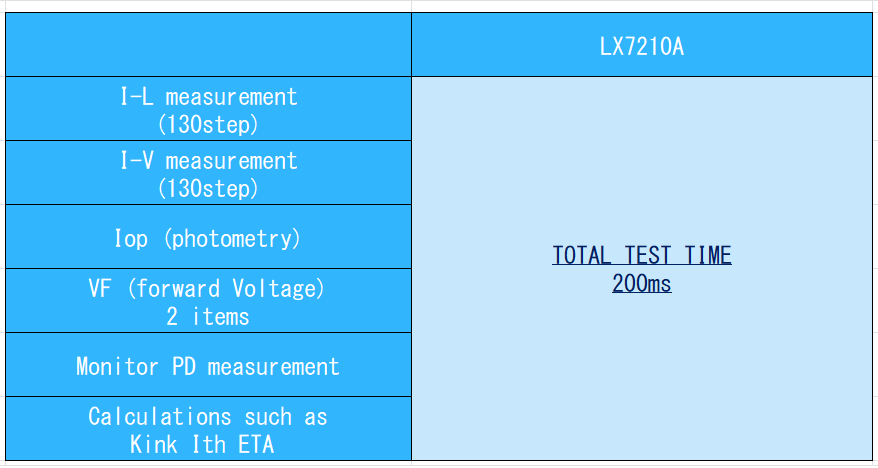 Even characteristic tests, which are time-consuming in normal tests, are measured at high speed.
TOTAL TEST TIME is an actual measurement value
Measurement content example
Each item setting TEST TIME 1ms ~ 3ms
IR (leak measurement) -5V applied TEST TIME 2ms or less
VF (small current) + 0.1uA applied TEST TIME 2ms or less


Pulse Measurement   current 350mA / width 50usec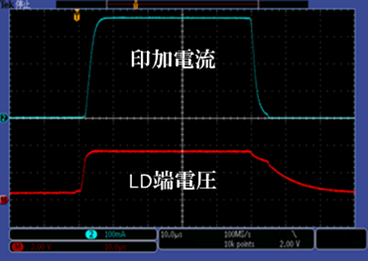 Beam profile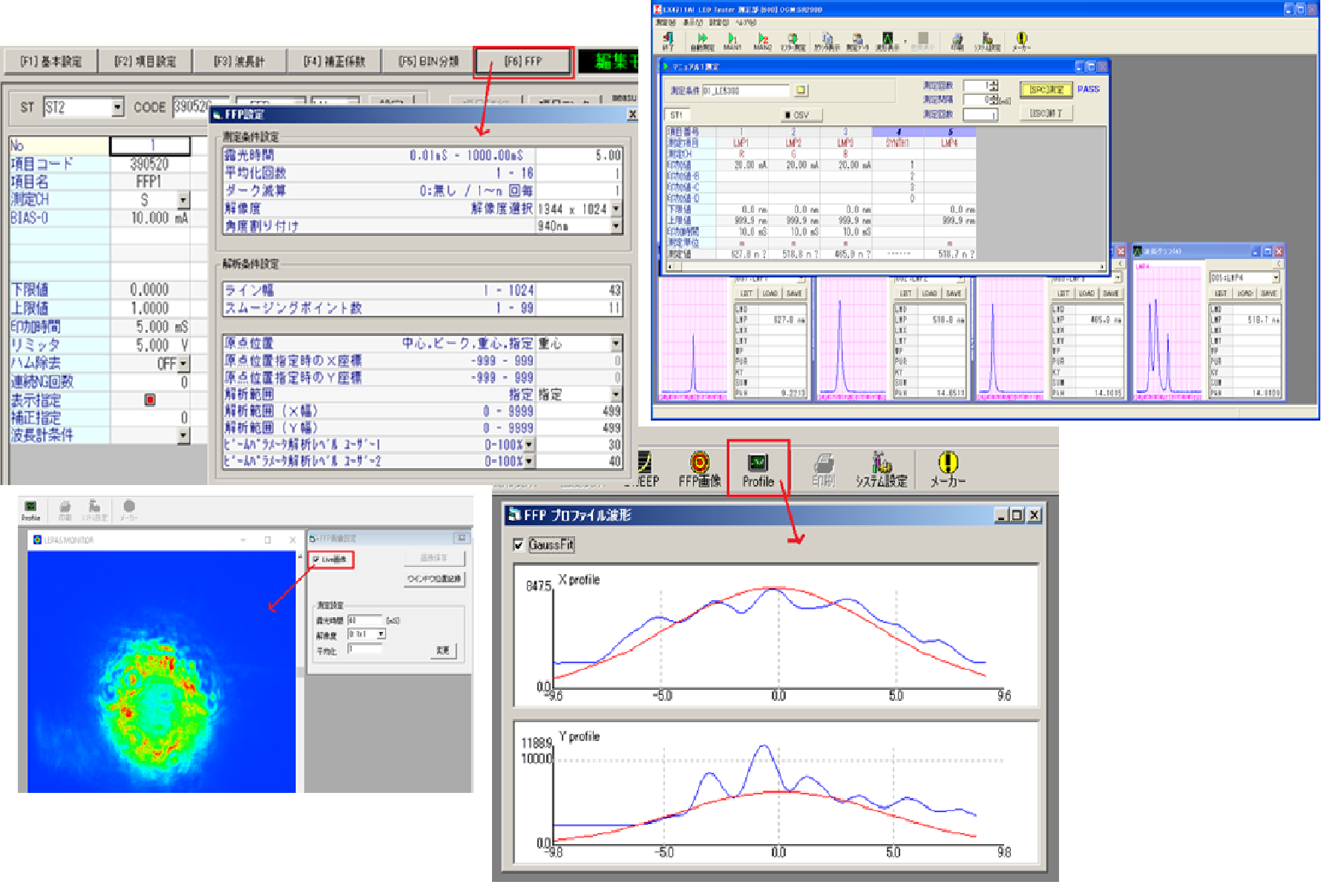 Tester & Image inspection equipment lineup
LED tester
LX47 series
In addition to the unique measurement
of LED devices, optical measurement in
the infrared, visible, and ultraviolet
regions is possible.
Image inspection equipment


We are involved in IR
(infrared spectroscopy) inspection
systems, including appearance.