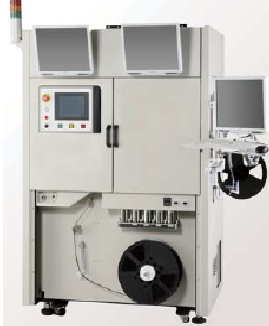 A device that inspects, sorts, and packages extremely small devices at high speed by supplying wafer rings.
Features of
high-speed wafer ring supply taping handler
NCT-6300R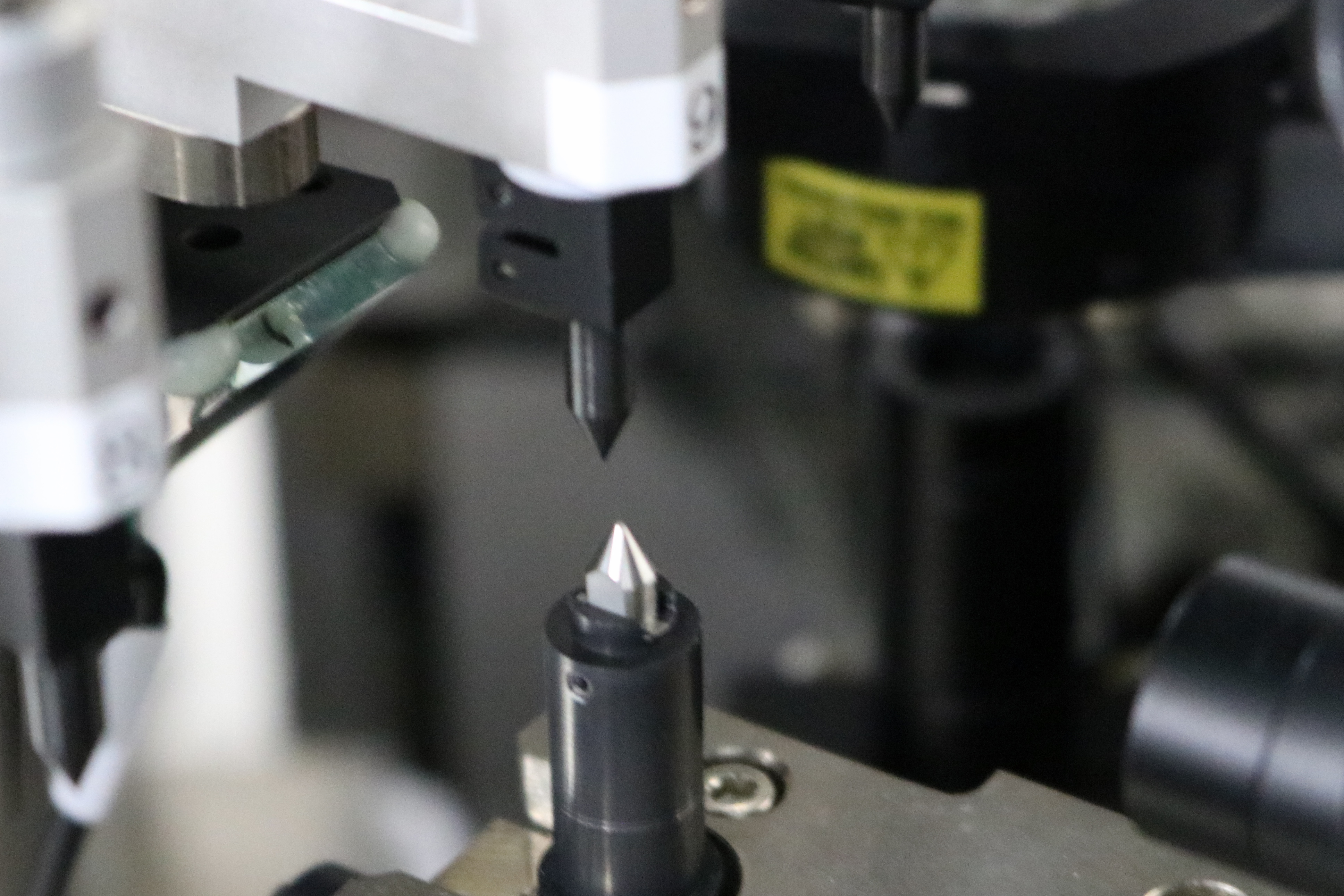 We have adopted a method to reduce damage to the device.
It is a device that can be linked with the previous
process information by providing a MAP scan function.

4 damageless and device friendly
① PICK UP function
② In-index transfer function
③ Non-contact centering function
④ Carrier tape storage function

It can be changed to a multifunctional machine.
Multiple functions with optional image function
and electrical measurement function, various changes
Product Videos

*You can watch the video after registering.
Basic specifications
Applicable device

Various chip device(minimum 0402 size)

Embossed carrier tape width

8.0 , 12.0 [mm]

Reel diameter

Supply side maximum φ700 [mm] Winding side φ330 [mm]

Parts supply

Wafer ring (maximum 8 inches)

Cycle time

Fastest 60msec / Piece best condition

Power supply

Single-phase AC200 [V], AC220 [V] AC230 [V]




50/60 [Hz](transformer tap changer)

External dimensions

W1,800×H1,970×D1,175 [mm]

Option

・ Visual inspection function




・ In-tape image inspection function




・ Electrical characteristics function




・ Classification function (up to 10 classifications)




・ SUB INDEX function




・ Auto-reject function




・ Variable supply function
* Equipment specifications and processing capacity vary depending on the size and shape of parts, measurement time,
number of measurement items, etc., so we will make a decision after consultation.
* The photos shown are for illustrative purposes only.
Please note that the actual color may differ due to shooting and printing.
Wafer ring loading system equipment lineup
Wafer element
visual inspection equipment
NVI-211 series
It is a device that can perform visual inspection on the device on the sheet attached to the dicing ring.



Transfer function
Die Sorter
NST-610 series
It is a Sorting machine that transfers
the device attached to
the sheet to another sheet for each
rank based on the MAP information.